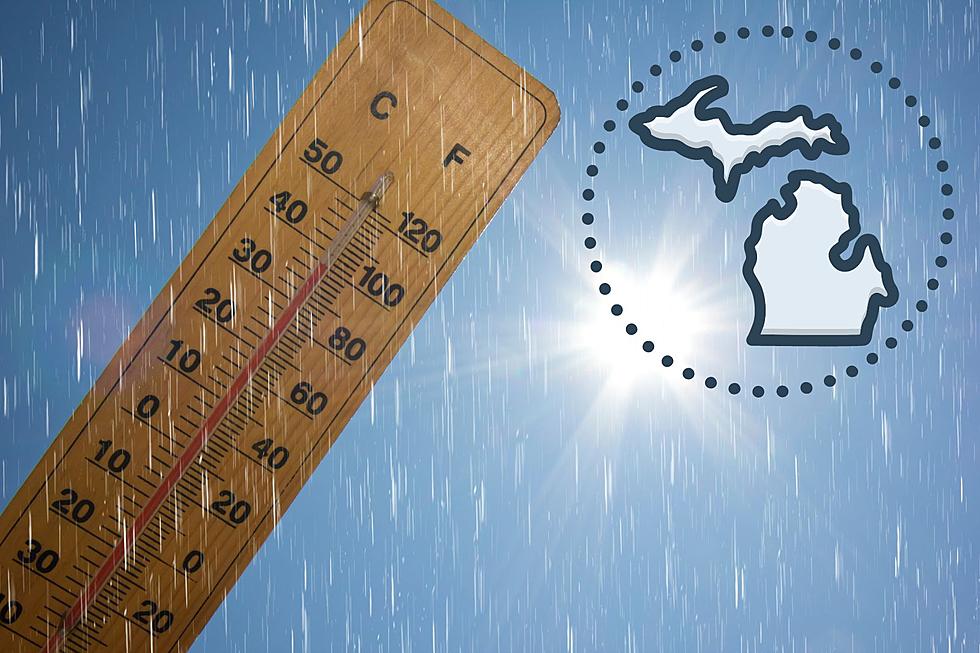 Farmers' Almanac Says Michigan Weather This Summer Will Be Hot and Soggy
Canva Pro
The winter season for the most part has been mild in my opinion. We have had a couple of snowfalls, a blizzard and some cold temps but overall it hasn't been too bad. March has been colder than normal with plenty of rain. Summer is shaping up to be hot one this year in Michigan.
This summer's forecast is calling for "warm to hot and soggy" weather for the Midwest and Michigan during the summer months. I love summers in Michigan. With the forecast calling for a hot summer, be prepared to unleash your summer fun. The only problem with a "warm to hot and soggy" summer is that some Michiganders will complain about the heat and humidity while also complaining during the winter months about the cold.
The Famers' Almanac goes into more detail:
Sweltering, triple-digit temperatures and high humidity are expected to settle in across much of the country around the Fourth of July and continue through August. With heat indices are figured in, the "feel like" temperature could be 110 degrees Fahrenheit in some areas, according to the forecast.

 
Terms like "wet", "moist" and "humid" will most likely be used this summer. With heat indexes forecasted around 110 degrees, we'll need to stay hydrated and cool.
What's the solution for staying cool? Take a trip within our state and visit one of the many inland lakes to do some fishing and cool off. Check out these 10 great inland lakes in Michigan. Why not hit one of the Great Lakes?
Summer doesn't last long enough and we're always sad to see it end. Let's not complain this summer and embrace the summer heat and explore our state. How about taking time this summer to visit and learn fun facts about Michigan. Michigan has plenty of swimming holes to cool you off during your summer travels, don't be afraid to pull over to the side of the road and take a dip, especially if you're in the U.P.
Drive-In Movie Theaters That Are Still Open in Michigan
Drive-in movie theaters offer a unique experience for watching movies Check out these drive-in theaters in Michigan that are still operating.