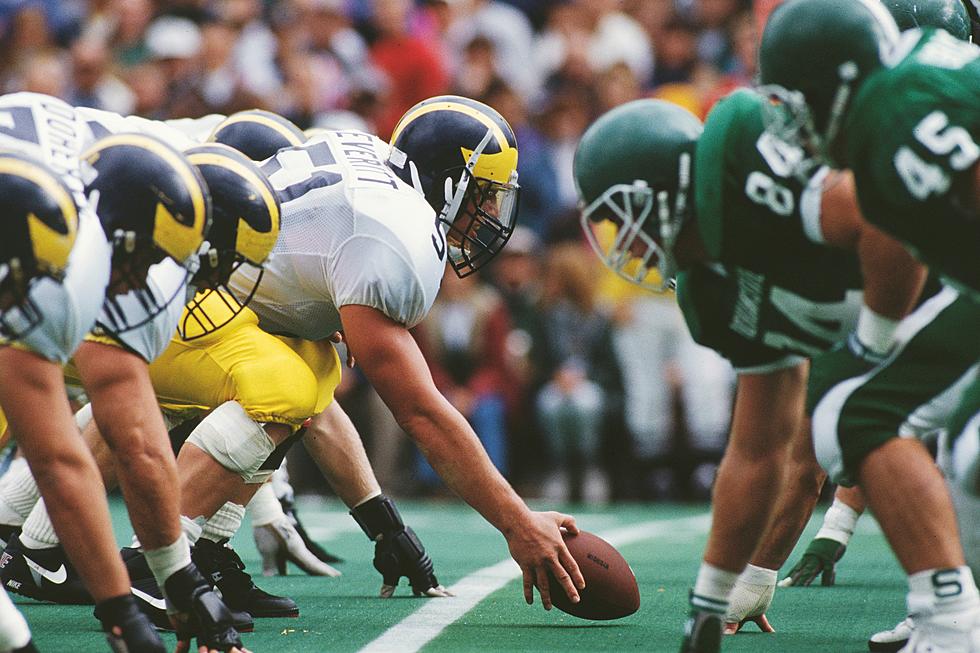 The Real Rivalry in Michigan: Who Has the Better College Fight Song?
Getty Images
It's the week of the big game here in Michigan. Chances are if you are a die hard fan of either Michigan or Michigan State football you more than likely know every single word to their fight song. A staple at every game, those songs are sung with some serious pride, but do you know the story behind the anthems?
University of Michigan Fight Song
Known as The Victors, has aged well. The song was written in November of 1898 by a music student at the University of Michigan named Louis Elbel. It's said he wrote the words and the music to the song as celebration of a last minute 12-11 Michigan victory over rival Chicago, giving U-M its first Western Conference football championship on Thanksgiving at Chicago's Stagg Field.
Believe it or not, but prior to the new song by Elbel, the song "There'll Be a Hot Time in the Old Town Tonight" was considered the school fight song. The Victors made it's debut in May of 1899 in Ann Arbor with none other than John Philip Sousa's band being the first to perform it in public.
Michigan State University Fight Song
The song we know today, Victory for MSU, was created in early 1915 and then an copyrighted in 1919  when MSU was known as Michigan Agricultural College (M.A.C.). Originally known just as The MSU Fight Song, the song was officially renamed on its 100 anniversary to Victory for MSU. The  Spartan tune was the musical creation of a MSU cheerleader named Francis Irving Lankey, and a lyricist  named Arthur Sayles. Interestingly enough, the song is a combination of original lyrics with a melody from an early 20th-century hymn called Stand Up, Stand Up For Jesus.
Both songs have continually found themselves ranked as the Top College Football Fight Songs year after year, so whichever your find yourself singing this weekend it will be a hit!  As for deciding who has the better song....the debate will go on for years.
15 Most Important Games In The Michigan vs Michigan State Rivalry
Michigan and Michigan State have been battling it out on the gridiron since 1898. You can imagine that playing each other for that long will lead to a pretty heated rivalry. The Michigan / Michigan State rivalry is one of the best in all of sports. There have been many moments that helped to build that rivalry over the years. Check out 15 of the most important games over the decades of the Backyard Brawl.