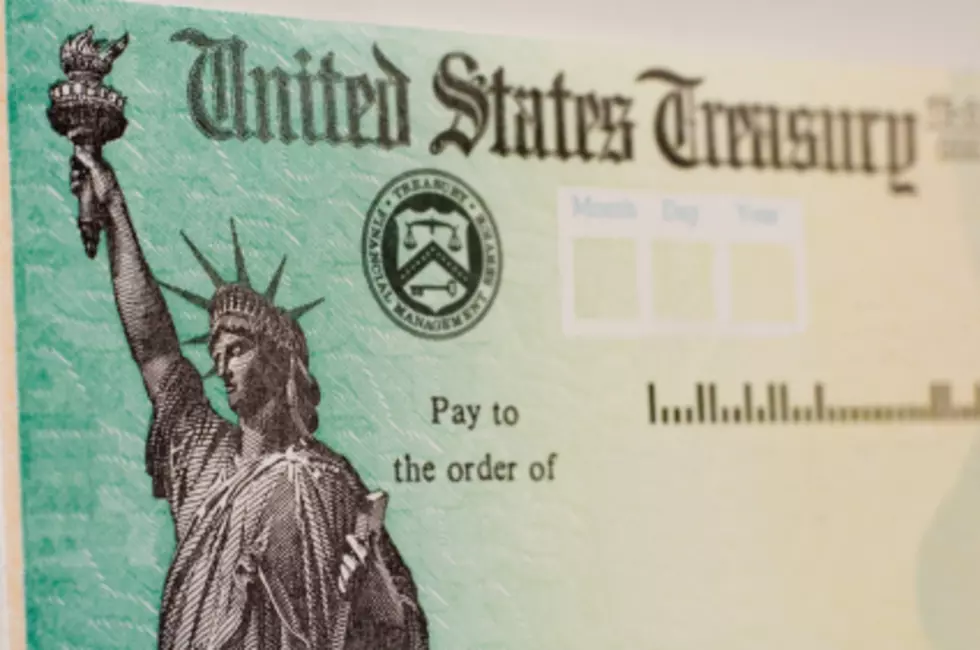 New Timeline On When Michiganders Can Expect Stimulus Checks
TSM
It's been one of the biggest questions lately on everyones mind. As soon as the government announced they would be issuing checks to offset the financial woes of the country caused by the COVID-19 pandemic, most have wondered exactly when they would see the money. The answer is soon.
The House Ways and Means Committee has indicated that beginning the week of April 13, the IRS is expected to issue approximately 60 million payments. The first round of payments will be made in the form of a direct deposit to those who used direct deposit on their 2018 or 2019 tax returns. This first round will include those beneficiaries of Social Security who also filed tax returns through direct deposit.
Soon after, the second round will begin to be issued to those individuals that are Social Security beneficiaries who didn't file tax returns, but receive their benefits through direct deposit. Once this is done, around May 4th, paper check will then be mailed out.
Payments are being issued as part of the Coronavirus Relief, and Economic Security (CARES) Act. CARES stimulus payments will be up to $1,200 per adult and $500 per child. Payments will be made to those making up to $75,000 and to married couples making up to $150,000.
If you are curious if you will be receiving a check,  or wondering about the amount you can calculate it here.