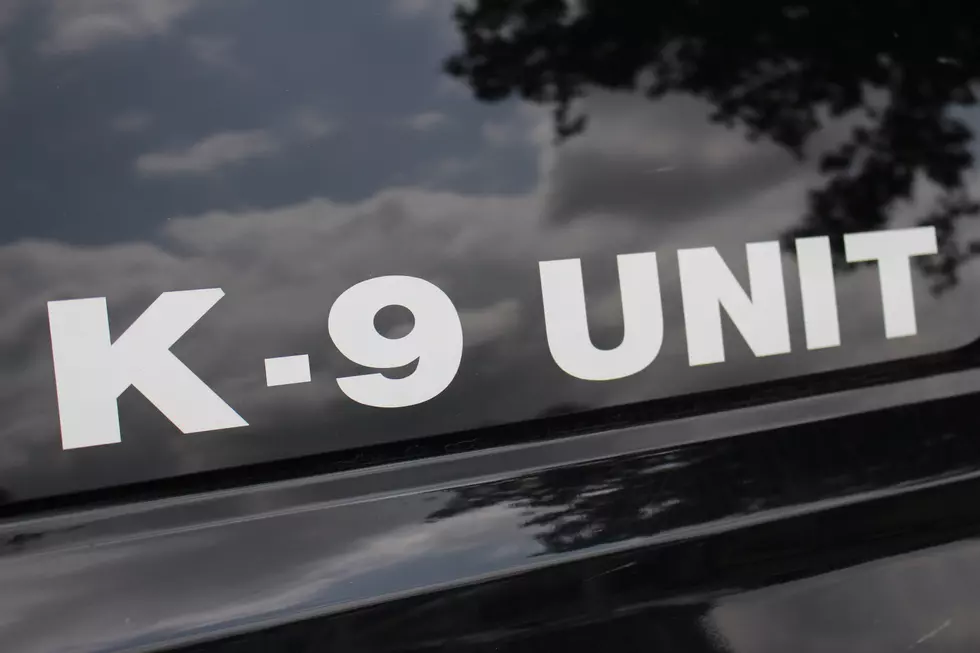 MSP Trooper Charged After Allowing K-9 to Attack Suspect Too Long
Aaron Savage, Townsquare Media
A Michigan State Police trooper is in some heat after he allowed his K-9 partner to attack a suspect too long during an arrest. Due to his actions, he is now facing a felonious assault charge
According to ABC12, the arrest took place on Nov. 13 in the city of Lansing. Trooper Parker Surbrook, who was working with a drug task force, tried to pull over a vehicle in which the passenger was believed to be armed, but the driver fled and crashed into a tree.
Here's what happened: While the suspect was outside of his vehicle, Surbrook deployed his K-9 partner on him. Apparently, he left the dog on the suspect for a longer amount of time than what is allowed. His actions were caught on his dash camera and fell outside Michigan State Police standards of conduct and the department's K-9 policies.
Col. Joe Gasper, director of the Michigan State Police:
While the unfortunate reality for police officers is that use of force is sometimes a necessary action to ensure the protection of themselves or others, care and concern for human life should always be at the forefront of any police officer's actions. This makes Trooper Surbrook's disregard of the driver's pleas for help totally unacceptable.
I don't know if they put aside a certain amount of time or if it's just a matter of the obvious. If the suspect is down and the dog keeps on him, then I would imagine it turns into a form of assault. I don't know for sure, that's just an assumption.
Surbrook, who has been a trooper since 2012 and a K-9 handler since 2017.
LOOK: The least obedient dog breeds