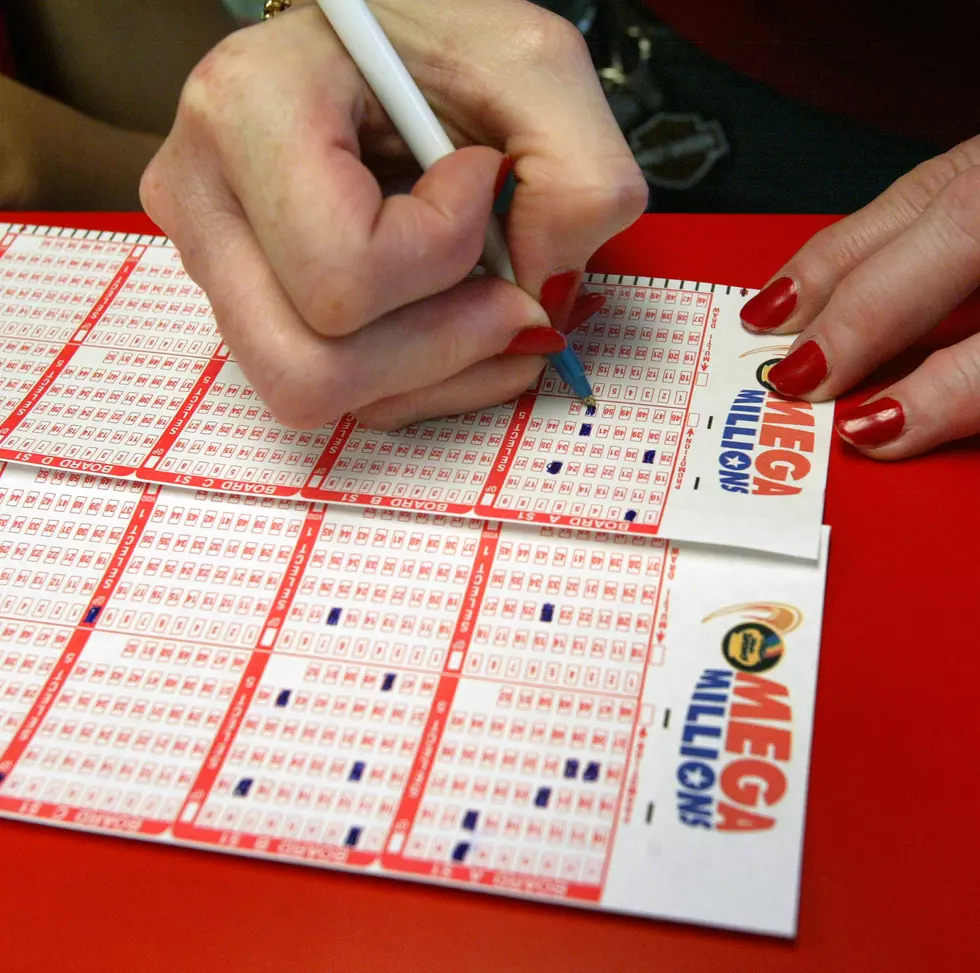 Michigan: Can You Stay Anonymous if You Snag a Giant Lottery Jackpot?
Getty Images
You've just won the $1.25 billion Mega Millions jackpot. (It's nice to dream, isn't it?) But can you really stay anonymous and keep others from finding out about your windfall?
The short answer is 'Yes,' but it's complicated.
State Game Winners Can Remain Anonymous
Under Michigan law, lottery players who win more than $10,000 in prize money playing state-only games can remain anonymous. Pay close attention to the phrase 'state-only games.'
State-only games here in Michigan include instant scratch-off tickets and Lotto 47, but games such as Powerball and Mega Millions are multi-state games and fall under a different set of rules.
But there is a loophole.
How to Stay Anonymous
First of all, don't be in a rush to collect your winnings. If you win a large jackpot in a multi-state game and don't want relatives coming out of the woodwork to glom onto your winnings, there's a proven method you can use to stay anonymous. But it will take some time.
Luckily, you'll have one year to cash in your winning ticket.
Experts suggest that you don't sign the winning ticket. Instead, take a picture of yourself with the ticket and keep it in a secure place. It's also best to tell as few people as possible about your windfall.
Next, Create a Lottery Club
In 2021, members of the Wolverine FLL Lottery Club cashed in on a $1.05 billion jackpot. The members of that lottery club were able to keep their identities under wraps.
When a registered lottery club wins a jackpot, only member of the club needs to be identified. Members - such as a lawyer - can be added to a lottery club after a drawing.
The lottery club's bylaws can stipulate that members can receive varying amounts. So a lawyer or financial representative who is a public-facing member of the club can be paid a fee for his or her services while the remaining prize money is distributed to the club's other members.
In 2021, Jake Harris told Mlive that the Wolverine FLL Lottery Club did just that.
"They came back and said this is lawful and within the rules. It's something that was vetted," Harris said.
Rules for a Lottery Club
To form a valid club, members must notify the Michigan Lottery about their plans to form the club, confirm the club's members, and finally register an official name.
Clubs can have as few as two members and there are no stipulations that prize money be distributed evenly. After all the requirements are met, the public face of the club can collect the prize money while keeping the identities of the other members private.
Five Michiganians Whose Lives Were Ruined After Winning Big Lottery Jackpots
We all think winning the lottery would solve all of our problems. But you know what they say: "Be careful what you wish for."
Take a look at these five Michigan residents who won life-changing money from the Michigan Lottery. Unfortunately, all of their lives took a drastic turn for the worse after their wins.
South Lyon Home Features an Indoor Basketball Court & 12 Garage Spaces
An indoor basketball court above the garage is just one of the highlights of this $2M home in South Lyon. According to the realtor, there are enough garage spaces for a dozen cars.
Take a Peek Inside Eminem's Sprawling Michigan Mansion
For a cool $3.23 million, you could own this beautiful mansion that was once owned by Eminem and the former CEO of Kmart.
Or, for no money whatsoever, you can take a look at the pictures.
Be sure to check out the guest house (toward the end) and a couple of bathrooms that strike us as just a bit odd.