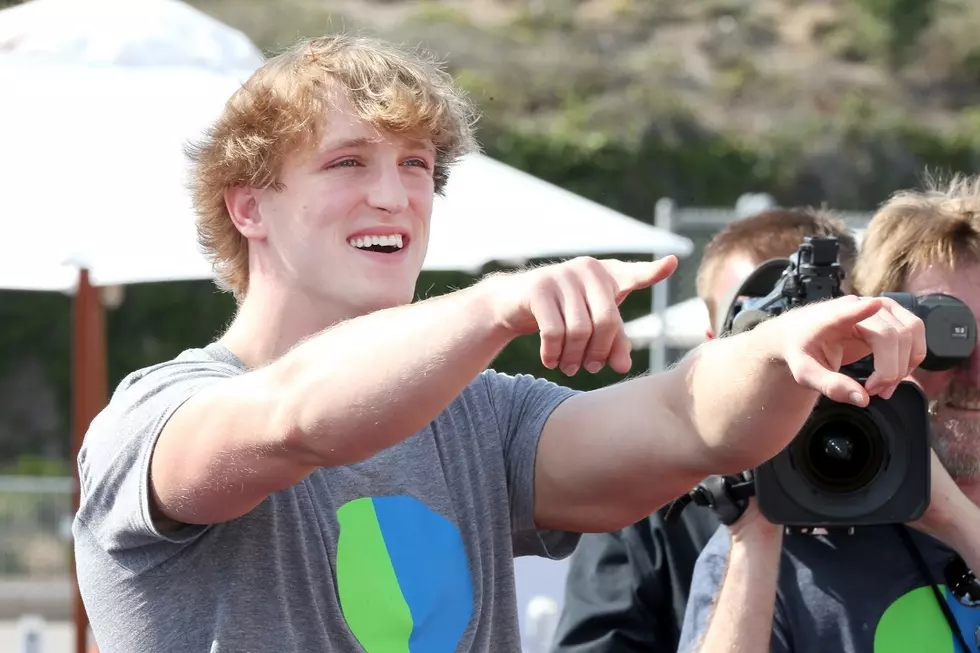 Logan Paul Gets Threatened with a Lawsuit From Clothing Brand
Frederick M. Brown, Getty Images
As the fire continues to burn, more fuel has been added.
Logan Paul can possibly face serious legal action by clothing brand Maverick Apparel if he doesn't comply in seven days.
According to a letter obtained by The Wrap on Thursday (January 4), the clothing brand demands the YouTuber to stop selling "Maverick by Logan Paul" and claims Paul for hijacking the brand's name, costing them millions. ($4 million, to be exact.)
"Maverick Apparel did not cater for its name being hijacked, in full, by a vlogger catering to his evident lowest common denominator narcissism and who champions his scrotal injuries as a badge of pride in his quest of making an historical record of inanity," Maverick Apparel stated in the letter.
"Over these past months, Maverick Apparel has noticed a rapid and significant decline in its sales, reputation and goodwill of the Maverick Apparel brand as a direct result of your repulsive, abhorrent and mutton-headed conduct," they continued.
Maverick ended their letter stating Paul has "simultaneously infected and injured the good name" behind brand.
The 22-year-old internet influencer has been under fire for posting a vlog showing a dead body in Japan's Aokigahara Forest, also known as "suicide forest," near Mt. Fuji.