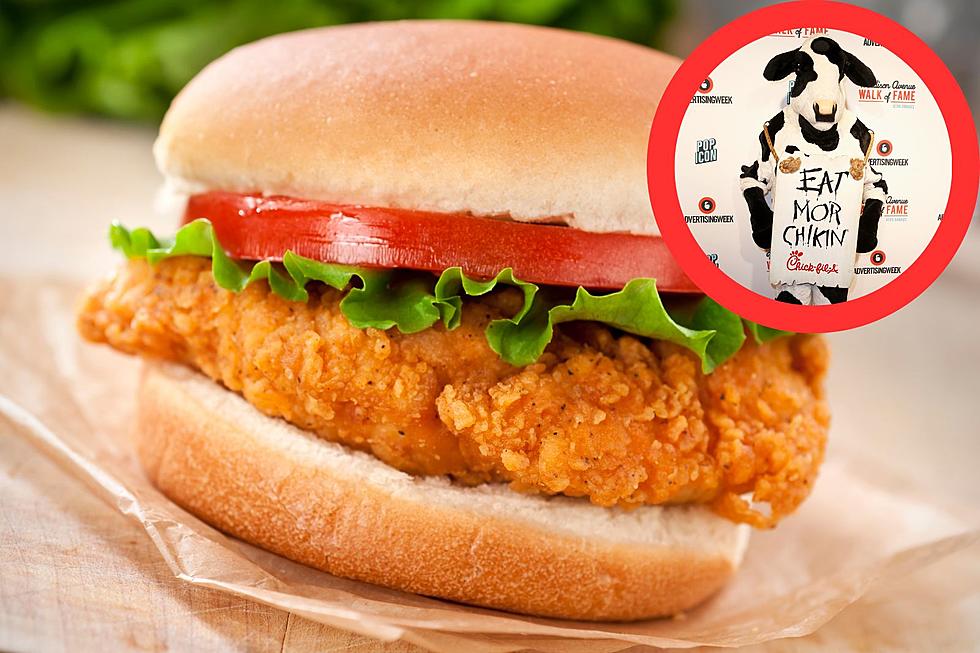 Flint is Excited for a Popular Chicken Joint to Open This Fall
Credit: Getty Images, Canva
Chick-Fil-A is famous for chicken sandwiches, nuggets and customer service. They'll be opening fall 2023 at Miller Road & Austins Parkway.
Speaking of customer service, think about things you hear while dining out around Genesee County. You can tell if a bartender or server hates their job. They're not afraid to tell you about it. Or worse yet, I've heard people yell at customers after they received the wrong order.
What do they always say at Chick-Fil-A?
Chick-Fil-A is very restrictive in how it operates restaurants: who can own & operate them, too. That ensures a consistent, strong focus on success -- not only in the financial sense, but customer satisfaction, too.
Their training is very specific when a customer says, "thank you," you'll never hear an employee say something like:
"no problem,"
"sure,"
"anytime,"
"of course,"
"all set,"
"happy to help,"
"for sure,"
"alright,"
"you're so welcome,"
"bet"
or flat-out being ignored.
MI's Best Pickle Pizza is in Grand Blanc
Nope, Chick-Fil-A trains every employee from the owner on down, to say, "My Pleasure" every single time you say: "Thank you."  They are not allowed to deviate. You'll hear it before you leave.
Long lines at Chick-Fil-A
Aside from great food there's a downside to Chick-Fil-A -- the drive-thru. You'll see it and want to change your mind, but those waffle fries & nuggets are calling your name.  Chick-Fil-A invented the double drive-thru but abandoned that for a line that wraps around the building twice (no joke) and humans standing in the heat or cold with tablets to take your order. They're currently working on a new double line drive-thru to speed it up, though.
While in line be sure to follow signs and not block the person getting their food at the window -- you'll stop everyone else from moving along. Don't be surprised if traffic is backed up out to Miller Road for that reason. Keep that in mind if you're running low on gas.
Related: Does Genesee County Have Decent Vegan/Vegetarian Food?
Pro-tip: if you take your dog, they'll usually ask if they can give a treat. My dog loves that part the most.
Flint Area Restaurants at Least 50 Years Old
These Genesee County Restaurants Have Been in Business Over 50 Years.
Fan Favorites: 16 Flint Area Spots With The Best Ranch Dressing
Fan Favorites: 16 Flint Area Spots With The Best Ranch Dressing
20+ Good Eats: Genesee County, MI Restaurant Bucket List
Best Bars and Restaurants In Genesee County, MI