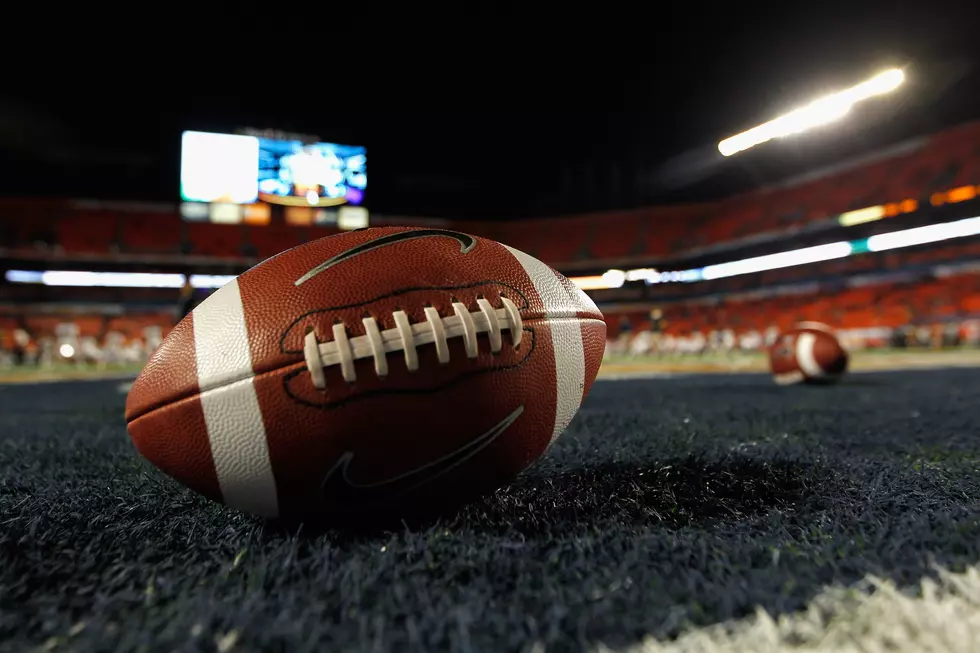 High School Football Watch Parties Are Popping Up In Mid Michigan
Getty Images
With limited tickets available for high school football fans, some venues are starting to host watch parties.
When it was announced that high school football was actually going to happen in Michigan this fall, there was much rejoicing. The cheers were silenced though when schools announced that the stands would be virtually empty for the games. Most schools are following the guidelines that each player is allowed 2 tickets for fans.
Enter your number to get our free mobile app
This leaves many families and fans on the outside looking in on Friday nights. The idea of having Friday Night Lights without any fans is definitely weird, but this is 2020 after all.
The good news is that adversity usually leads to invention, and so the high school football watch parties are now a thing!
Foutch's Pub in Flint Township was the first watch party that I had heard of, and will most likely be a huge success this Friday. I live in Swartz Creek, and have heard multiple families complaining about not being able to see the games. Foutch's will be showing multiple games from around the area every Friday, including Creek, and Carman-Ainsworth games.
The Great Lakes Loons are taking Friday night football to an even bigger screen starting this week. The Loons have announced that they will be showing select games on the big screen of Dow Diamond. According to their website, the following games will be on the big screen at Dow Diamond.
9/25: Dow Chargers vs. Saginaw Trojans
10/2: Midland Chemics vs. Mt. Pleasant Oilers
10/23: Dow Chargers vs. Midland Chemics
While most of these watch parties will be free, the games at Dow Diamond will cost $5 at the gate.
I'm sure there are going to be plenty of other watch parties popping up, so please drop them in the comments below if you know of any.
MORE: 10 Best Detroit Lions Top 10 Draft Picks Of All Time