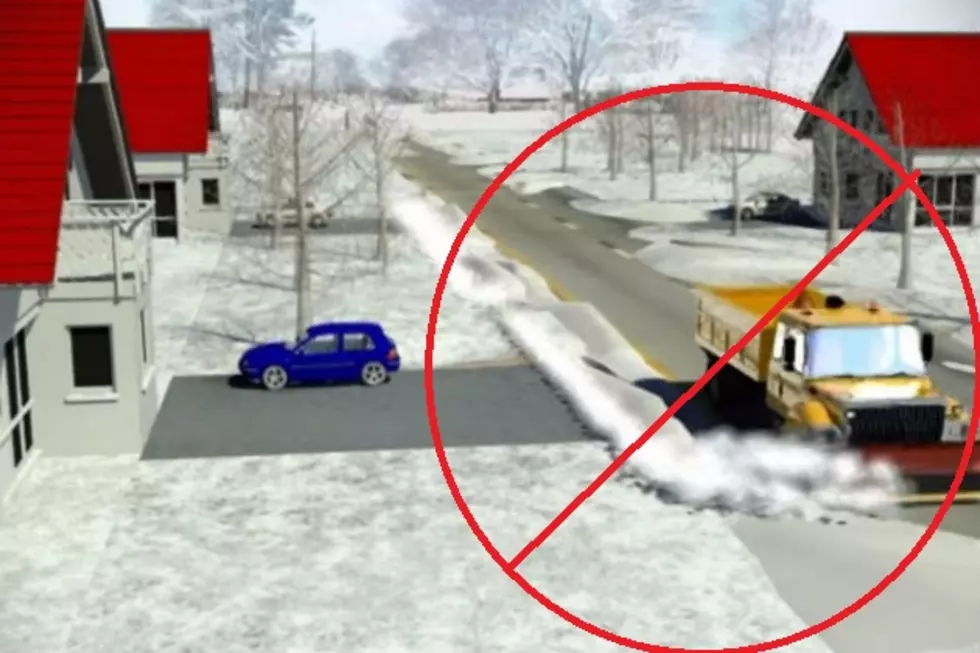 Here's How to Prevent the Snowplow From Filling Your Driveway With Snow [VIDEO]
modotvideo via YouTube
First off, let me say, "You're welcome!"
Don't you hate it when you spend hours shoveling or snow blowing, just to have the snowplow come by and fill the end of your driveway with a ton of snow? This little trick, courtesy of the Missouri Department of Transportation, should help prevent this from happening.
As you'll see in the video below, the secret is to discard snow about 10 feet away from the left side of your driveway. This will leave an opening for the excess snow cleared from the street, hopefully resulting in a clear driveway even after the plow comes by.