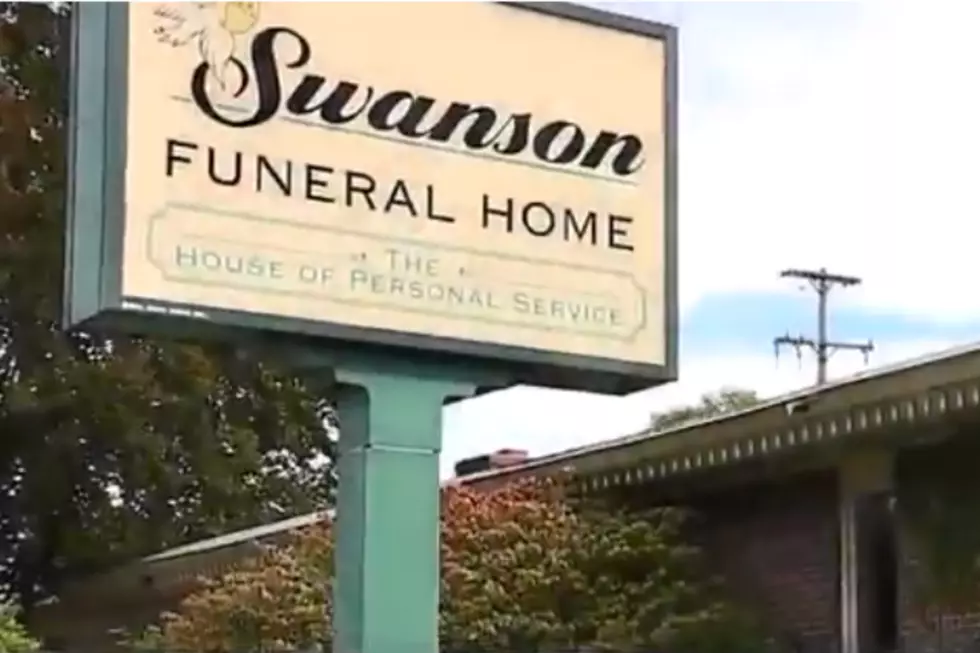 Disgraced Flint Funeral Home Owner Front & Center at Aretha Franklin's Funeral [VIDEO]
WXYZ
It's been over a year since Flint's Swanson Funeral Home was shut down after allegations of mishandling bodies and numerous code violations. Now the establishment's owner -- O'Neil Swanson II -- is under scrutiny for playing a large role in Aretha Franklin's funeral last month.
Swanson's mortuary science license was revoked in 2017 and his father O'Neil Swanson publically distanced himself from his son, claiming his son had no business connection to his successful funeral home business in Detroit.
But according to WXYZ, both father and son were seen playing prominent roles in the Queen of Soul's funeral. Funeral services were indeed provided by the elder Swanson's funeral home, but Swanson II was seen publically handing out memorial cards and he wore a gold name badge as he pulled the casket from the church to the waiting hearse.
The younger Swanson granted on-camera interviews to CNN, Entertainment Tonight, and WXYZ, telling the Detroit TV Station, "I'm just proud to be a part of providing a ceremonial tribute like this one."
Patricia Williams expressed her disgust with the way her mother's body was handled by the Flint funeral home.
"It's incredibly painful. You never forget the love of your mother, [it's] forever is within you.  But when something like this happens and you feel she doesn't have a final resting spot, or maybe she's still somewhere that we don't know where she is – we just want to find out."