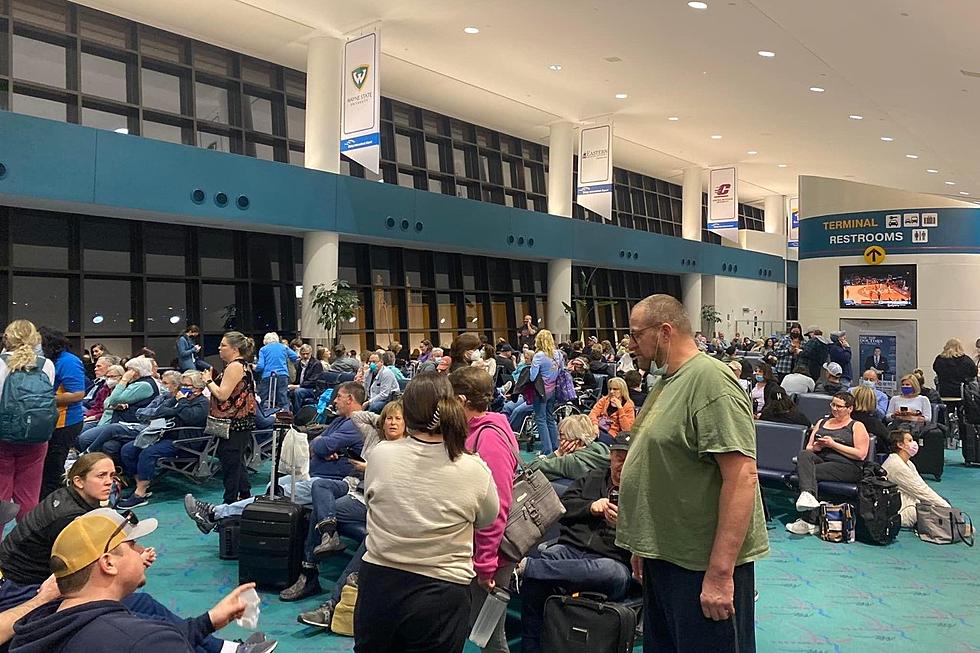 Bishop One of Three Michigan Airports to Receive Infrastructure Award
Photo: Lisa Marie
Flint's Bishop Airport is one of three Michigan airports that will be awarded a total of $63 million for infrastructure improvements.
Governor Gretchen Whitmer, along with US Transportation Secretary Pete Buttigieg made the announcement today, saying the grants are part of the US Department of Transportation's Federal Aviation Administration from President Biden's Bipartisan Infrastructure Law. The United States will spend nearly $1 billion to improve airports across the country.
How Much Will Bishop Airport Receive?
According to a press release, Bishop Airport will receive $3.5 million in funding which will be used to replace the existing terminal roof. The airport's roof will be replaced with energy-efficient materials and the project will include improved insulation. It's predicted that the improvements will decrease the cost of heating and cooling and reduce energy consumption.
Other Michigan Airports to See Improvements
Detroit's Metropolitan Airport will receive $49.6 million, thanks to the grant. The funding will be used to replace the passenger boarding bridges and to upgrade public restrooms throughout the airport. Restroom upgrades will help accommodate passengers with physical needs and will include the addition of restrooms that are gender-inclusive.
Gerald R. Ford International Airport in Grand Rapids will receive $8.7 million to be used to install eight new passenger boarding bridges.
Whitmer Weighs in
Governor Whitmer praised the US Department of Transportation for the grants made to Michigan airports.
"Michigan's airports are critical to the state's economy and support $22 billion in economic development across the state," Whitmer said. "These three federal grants, totaling $63 million in funding, will improve the customer experience at Michigan's major airports, help small businesses transport goods, and enhance domestic competitiveness."
More information on the FAA's plan to improve US airport infrastructure can be found here.
Take a Look Inside Henry Ford's Exquisite Detroit Home
This beautiful home built in 1908 is dripping with history. It was the home of Henry Ford, the founder of the Ford motor company from 1908 to 1915.
The home's history has been beautifully preserved over the last 100 years and it truly is a step back in time. At the time of this writing, the
listing
indicates that there is a pending sale in progress, so this unique piece of Detroit history will soon have a new owner.
Indiana Home for Sale is Literally a Gym With Private Indoor Basketball Court
21 Uniquely Named Michigan Airbnb's That You Can Retreat To
Michigan Airbnb hosts sometimes like to have a little fun when naming their rental properties. Check 21 of these listings that are good for a chuckle.