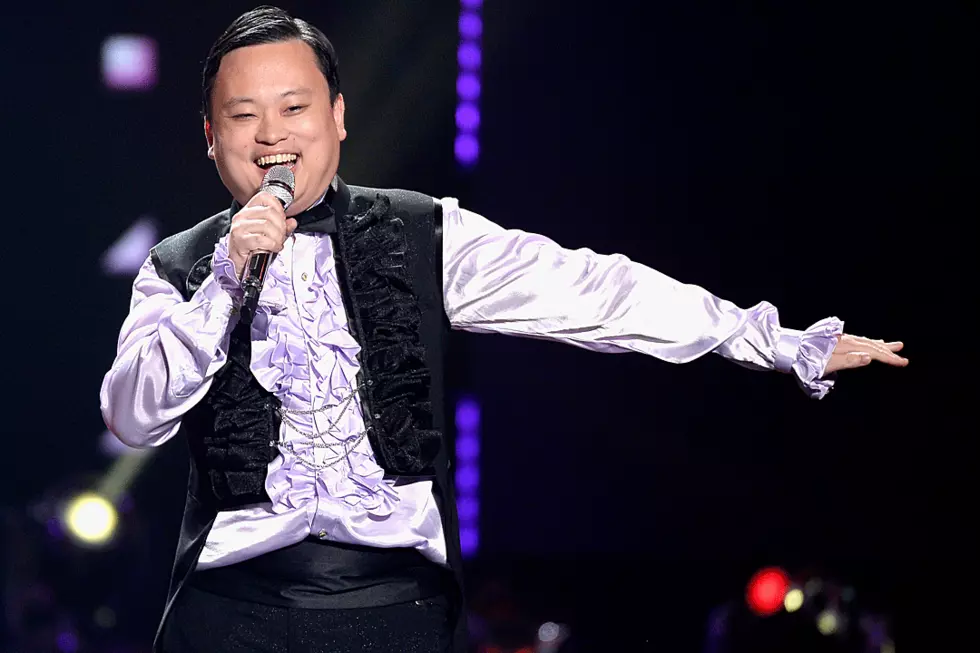 'American Idol' Legend William Hung Rocks Arizona Bar
Kevork Djansezian, Getty Images
Even after all these years, William Hung still bangs.
Hung, who became a full-blown cultural phenomenon after he auditioned for American Idol by singing a terrible rendition of Ricky Martin's "She Bangs" in 2004, was at it again Saturday night (August 19) when he performed for a crowd at an Arizona bar, reports TMZ.
Hung kept the audience at the Third Base Bar, in Chandler, pretty entertained with his performance (get a look at him in action, above). He reportedly earned $1,000 and even got flown out for the gig, like the A-lister he is (or isn't). Some 250 people took in his show, so, while he may not win a Grammy anytime soon, he does have some sort of drawing power.
Hung followed up his tour de force performance by signing autographs, snapping photos and even enjoying shots that fans bought for him — cheers to you, good sir.
10 K-POP IDOLS BORN IN AMERICA: