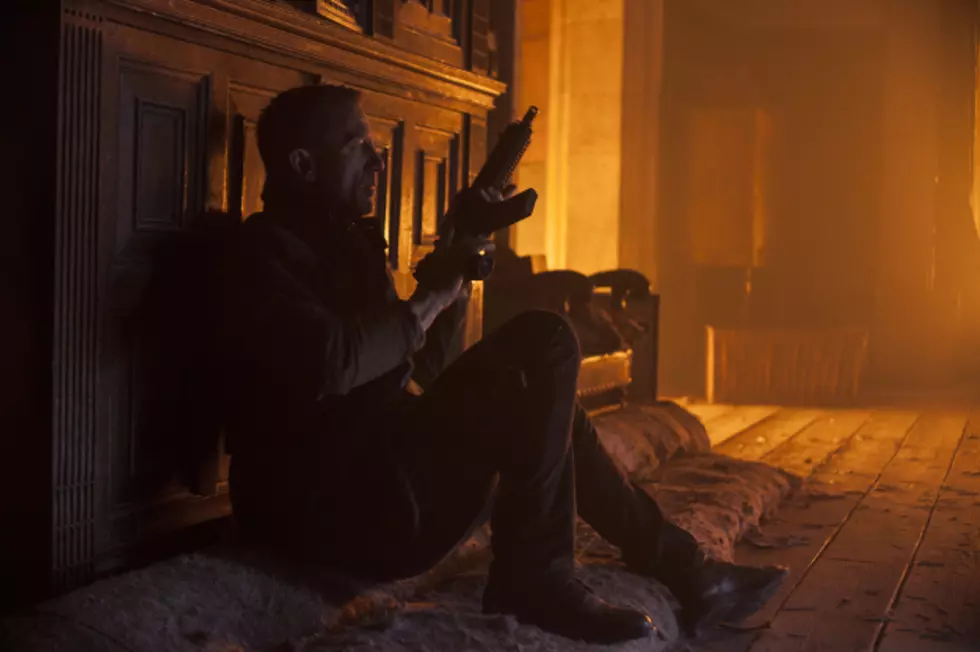 'Skyfall' First Clip: Daniel Craig Finds a Way Onto a Runaway Train
MGM/Columbia
One of the coolest moments in the 'Skyfall' trailer is Daniel Craig's James Bond jumping into a train with its back half ripped off, only to him land and straighten his cufflinks. Now that scene (or part of it) is online.
And the scene looks great because it's Bond dealing with a situation (he's been detached from the train he wants to be on) in a practical but completely Bond way. Much like the cufflink straightening, it's pure 007.
Here's the film's synopsis:
In SKYFALL, Bond's loyalty to M (JUDI DENCH) is tested as her past returns to haunt her. 007 must track down and destroy the threat, no matter how personal the cost. When Bond's latest assignment goes gravely wrong and agents around the world are exposed, MI6 is attacked forcing M to relocate the agency. These events cause her authority and position to be challenged by Gareth Mallory (RALPH FIENNES), the new Chairman of the Intelligence and Security Committee. With MI6 now compromised from both inside and out, M is left with one ally she can trust: Bond. 007 takes to the shadows – aided only by field agent, Eve (NAOMIE HARRIS) – following a trail to the mysterious Silva (JAVIER BARDEM), whose lethal and hidden motives have yet to reveal themselves.