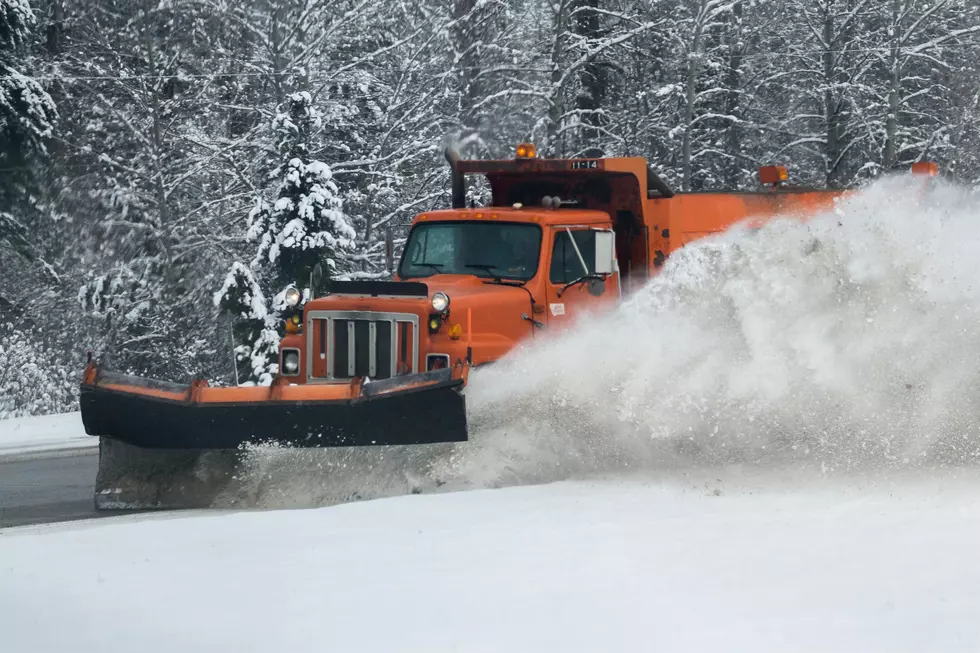 MDOT Preparing For Biggest Genesee County Snowfall of the Winter
Charles Wollertz
It's been a fairly mild winter so far in Genesee County, but that could all  change with the storm that is rolling in today.
Most of Michigan has been in an extremely cold stretch with temperatures barely getting into the teens. It's winter, and we all expect cold temps, but this winter has been unique because of the lack of snow. There have been parts of the state that have gotten dumped on, but so far in Genesee County it's been very mild. That could all change tonight though as a major storm is scheduled to roll through.
We are under a Winter Weather Advisory until Noon on Tuesday, and we could see 6 to 9 inches of snow starting at 6pm tonight. MDOT is preparing for the snow, but I would expect the roads to be dicey at best tomorrow morning.
This is the snow total as of Monday morning, but it keeps going up as that dark purple line moves a little further north.
With all of the snow we are expected to get, it's a pretty safe assumption that there will be quite a few cancellations Tuesday morning. You can check all of the area cancelations and delays for later tonight and Tuesday morning right here.
I know not everyone is thrilled for the snow that we are supposed to be getting, but I love it! Keep in mind that I have to drive in the storm Tuesday morning, no matter how bad it gets. I just figure that if we are going to have such cold temps, we should at least have the snow to go with it.
If you have to be on the roads tonight or tomorrow morning, please be extremely careful.
UP NEXT: Things You'll Always See During a Michigan Winter