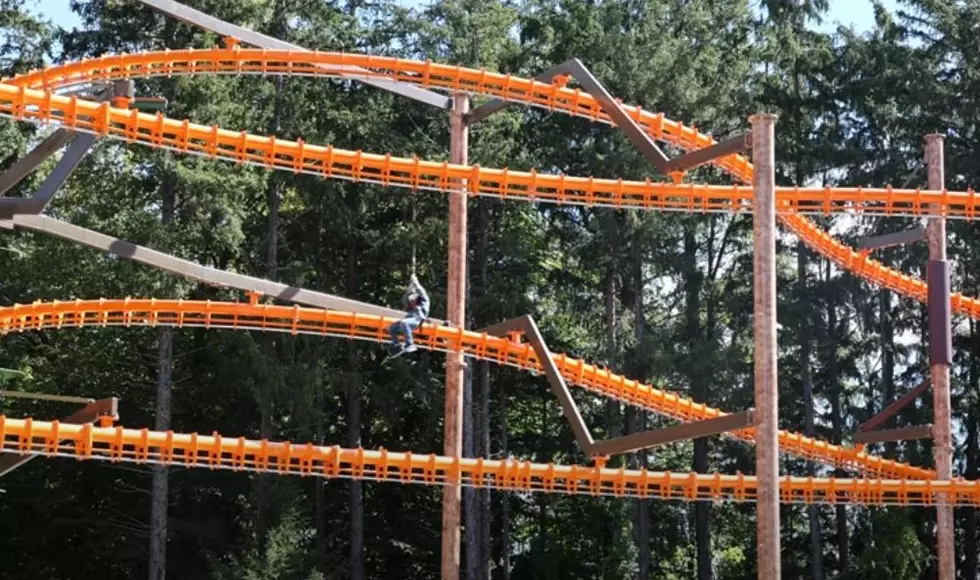 Battle Creek Zoo Opens Brand New Zipline and Ropes Course
MLive via YouTube
Get ready for a new way to experience the zoo in Battle Creek.
The Binder Park Zoo in Battle Creek has opened a brand new attraction in hopes to entice guests to stop for a visit. The Charles and Lynn Skylark Ridge is a new zipline and ropes course that is now open to the public to enjoy.
The new "high-flying" attraction, the Charles and Lynn SkyLark Ridge, is a three-story tall ropes course that contains five modern zip lines, rope ladders, suspended bridges, cargo nets, and more.  There is also a separate structure called "Little Larks" which is the same idea but scaled down for younger guests under 48" tall.
Each guest enjoying the new SkyLark Ridge is fitted with a five-point full-body harness that is secured to a single redundant sling line throughout the whole attraction. Families and guests will be able to then walk or climb their way through the elements within the attractions including 42 elements like rope ladders, suspended bridges, cargo nets, and much more.
If you want to check out the new Charles and Lynn Zhang SkyLark Ridge at Binder Park Zoo, it is open Wednesday through Sunday from 11 am until 3 pm and closed on Mondays and Tuesdays. Admission to Skylark Ridge is just $15.99 and admission to "Little Larks" is only $6.99.
Binder Park Zoo is located 7400 Division Drive in Battle Creek, 49014. Just be sure to hurry as the last day of the season is Sunday, October 30th, 2022. Get all the details here. 
Source: Binder Park Zoo
16 Notable and/or Famous People From Grand Rapids, Michigan
Check out just 16 famous or notable people from Grand Rapids, Michigan.
25 Local Breweries to Try During Your Next Visit to Grand Rapids
Michigan is filled with 100's of great craft breweries. Both large and small companies, there is no beer shortage here. Check out 25 breweries in Grand Rapids here.