'Skyfall' Clip: Javier Bardem Is Bonkers!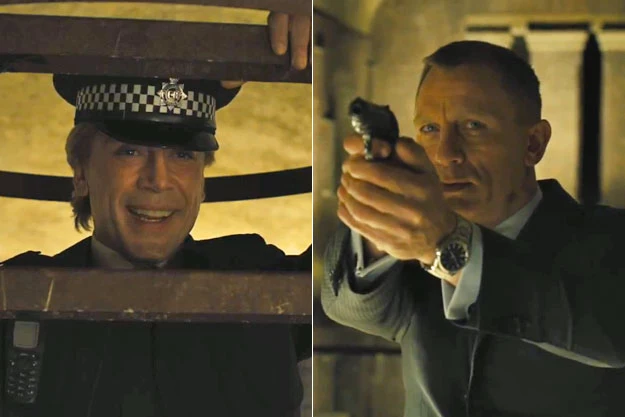 'Skyfall' hits theaters next month and we've got a brand new clip from the latest James Bond film, where Daniel Craig's 007 faces off with a crazy-pants Javier Bardem — the results are explosive.
Yeah, we're really stoked about 'Skyfall,' the latest James Bond entry in which Daniel Craig dons the suit for his third outing. Acclaimed director Sam Mendes is at the helm this time around, but don't expect too much drama from the guy that also brought us 'American Beauty' and 'Revolutionary Road.'
In 'Skyfall,' M's mysterious past is finally revealed when it comes back to haunt her in a big way, and James Bond's loyalty is put to the ultimate test. A new and very dangerous threat is hitting MI6 hard, and Bond will have to save the day in his most personal mission yet. Danger, explosions, international intrigue, martinis and good old-fashioned spying — we can't wait!
The film also stars Judi Dench, Ralph Fiennes, Helen McCrory, Naomie Harris and a super wacked-out, bleach-blonde Javier Bardem. In this latest clip, watch James Bond encounter Bardem's eccentric villain Raoul Silva. No one plays a kooky villain quite like Bardem, and we're even more excited to watch his bonkers performance after seeing this clip:
Subscribe to Cars 108 on

Source:
'Skyfall' Clip: Javier Bardem Is Bonkers!